Lawn Care Services
We take care of outdoor lawn, yard, or commercial property needs in the Hickory, North Carolina area including mowing, trimming, mulching, landscaping, yard debris removal, gutter cleaning, routine maintenance and other property maintenance services.
Design
Let's turn your needs & wishes into a simple solution and make them a reality.
Maintenance
We're more than happy to keep up with routine maintenance so you can simply enjoy everything.
Cleanup
Do you have clutter or yard debris that needs removed?  Reach out to us.
Large Plants
We enjoy planting, maintaining and removing large plants as needed by our customers.
Grass Mowing
Our team is here to make it easy for you to keep everything trimmed & looking beautiful.
Fruits & Veggies
Outdoor gardens can be so rewarding and helping bring them to life is most enjoyable.
Flower Beds
Add some color to your outdoor canvas & let our team take care of all the work for you.
Ground Leveling
We'll bring the equipment and move around some earth whenever you become ready.
Our team is ready to stand by your side in everything needed to keep you and your neighbors happy with your outdoor landscape.  Don't keep your yard on the "to-do list" when we make so affordable and simple to stay on top all your residential landscaping needs.
Tree, Bush & Shrub Trimming
Seeding, Fertilizing & Aeration
Tree, Bush & Shrub Removal
Maintenance Plans Available
All Residential Services Available
Commercial, Rental & Dorm Properies
Weekly - Seasonal Plans Available
Tree, Bush & Shrub Trimming
When you choose our team to help with your commercial, rental or dorm property, you get peace of mind & unbeatable rates.  Simply tell us how things need to be and we will take care of the rest so you can focus on other business needs.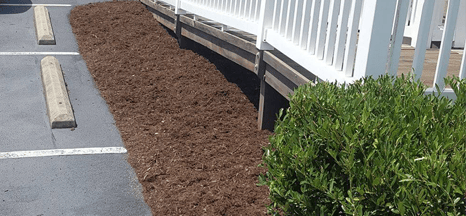 Our Work
Don't just guess that you're going to enjoy our lawn care services, view our gallery and see some of the work we have already done in the Hickory, North Carolina area.