Wrenn's Lawn Service is your premier lawncare professionals in Hickory, North Carolina to assist you with all of your lawn care needs.
Commercial & Residential
Specializing in both home & business property needs, the services we provide can make your life easier.
Maintenance
We're here to manage routine maintenance so you can simply enjoy everything without all the work.
Landscaping
Our team can help you through design, installation, maintenance & removal.  One call & your dreams can become reality.

Cleanup
Do you have yard debris that needs removed?  Contact us to find out how easy it can be for us to take care of this for you.
Professional property management in Hickory, NC!
With our team of outdoor landscape professionals by your side, your lawn and landscaping needs become a simple solution.  Our experienced lawn maintenance contractors get a deep understanding of the unique property & needs of each client which allows us to provide service exactly as expected.
If you need lawn care services in the Hickory, North Carolina area, call 828-409-3858 now to enjoy the benefits of hiring Wrenn's Lawn Service.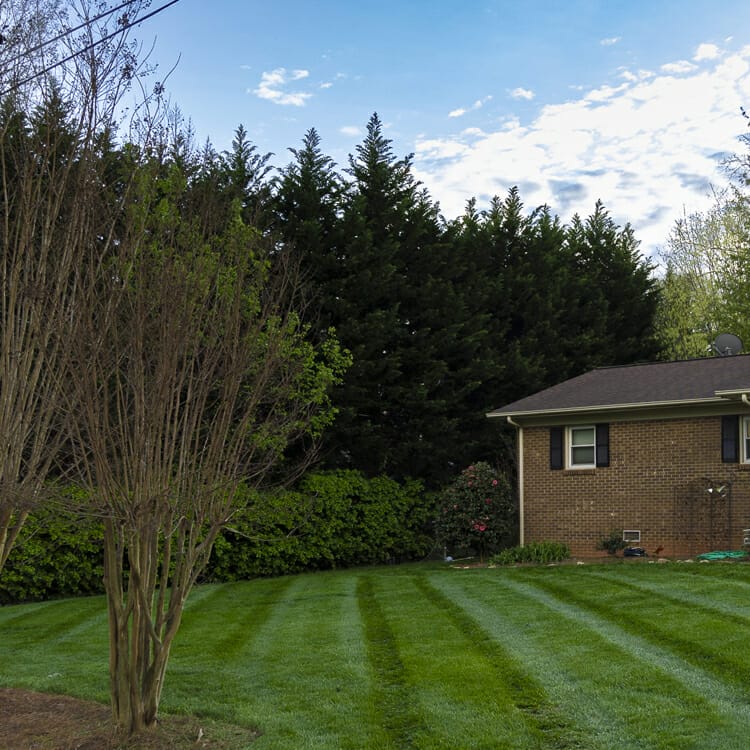 Wrenns Lawn Service in Hickory NC_0006_Landscaping
Wrenns Lawn Service in Hickory NC_0004_Seeding
Wrenns Lawn Service in Hickory NC_0003_Lawn Care
Wrenns Lawn Service in Hickory NC_0002_Lawn Mowing 2
Wrenns Lawn Service in Hickory NC_0000_Truck